This is a rough time of year for a lot of people. The skies are grey, the weather is cold, and the days are short. Not exactly what people think of as beach weather!
For me, this is one of the most interesting times of the year however.  I definitely have the beach to myself! The day these pictures were taken the weather was cool, hovering right around freezing with NW winds gusting to ~ 60 km/h. Not terrible, but windy enough to make the beach impassible in places because of the waves. Also, snow and ice pellets coming in across the water that would sting your face if you look north.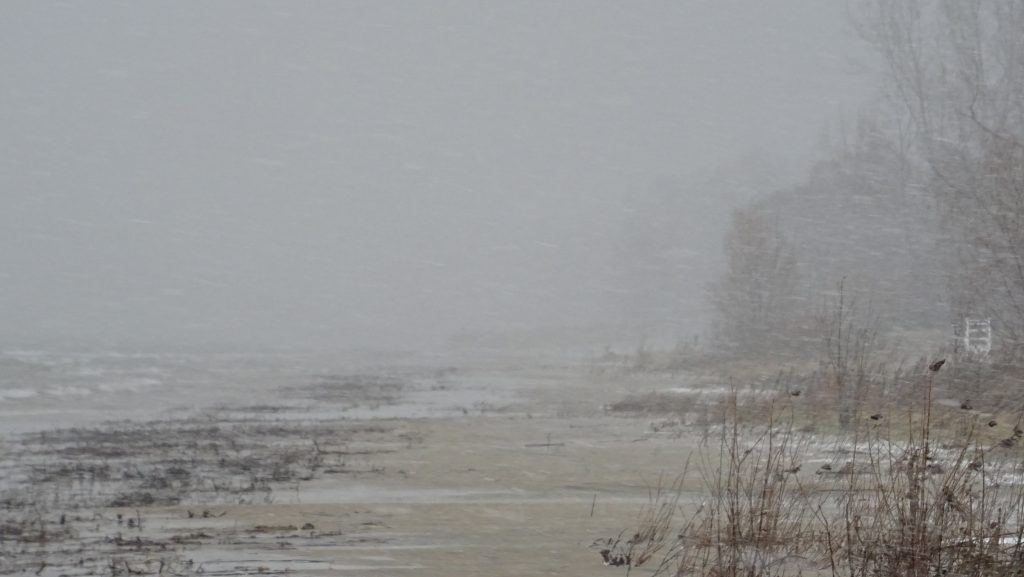 I take a lot of pictures of the grass at the beachfront because I understand this species of tallgrass is endangered.  There are several signs asking visitors to stay off the grass and walk only on existing trails. The high water coupled with high winds is turning what was previously grassland into more beach. Kind of the opposite of what is happening at Providence Bay on Manitoulin Island.
You can learn more about Tallgrass conservation efforts here. You can learn more about Providence Bay here. (I consider Providence Bay where we hung out as kids the "Wasaga Beach of the North")
I post a lot of pictures of these parasailers because I'm always blown away that these guys (they are mostly guys) head out in insane weather like this. I was warm enough, but I was dressed in layers with a winter coat and rabbit fur hat. My hands would start to freeze the moment I took off my mitts to take a picture. These guys are out in drysuits on the water with ice pellets and snow. I snapped the picture below from afar – unfortunately by the time I got close enough to get a good picture they had packed it in.