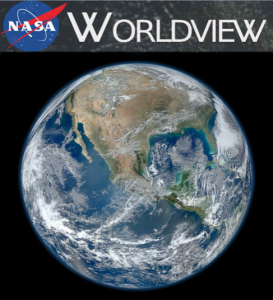 One of the problems with taking pictures of Georgian Bay from Wasaga Beach, is that you hardly have a birds-eye view. The bay appears frozen from where I'm standing, but you really have no idea of the actual ice conditions. At the edge if the ice, berms form from crashing waves that obscure your view of the horizon. It can appear that there is more ice than there really is.
NASA offers a service called Worldview where you can look up satellite photography by location and date. Using Worldview you can get a sense of how the present year compares to prior years in terms of ice cover.
To illustrate how misleading views from the beach can be, below is a picture taken on Saturday, March 24th, 2018. This picture is paired with satellite photography from the same date.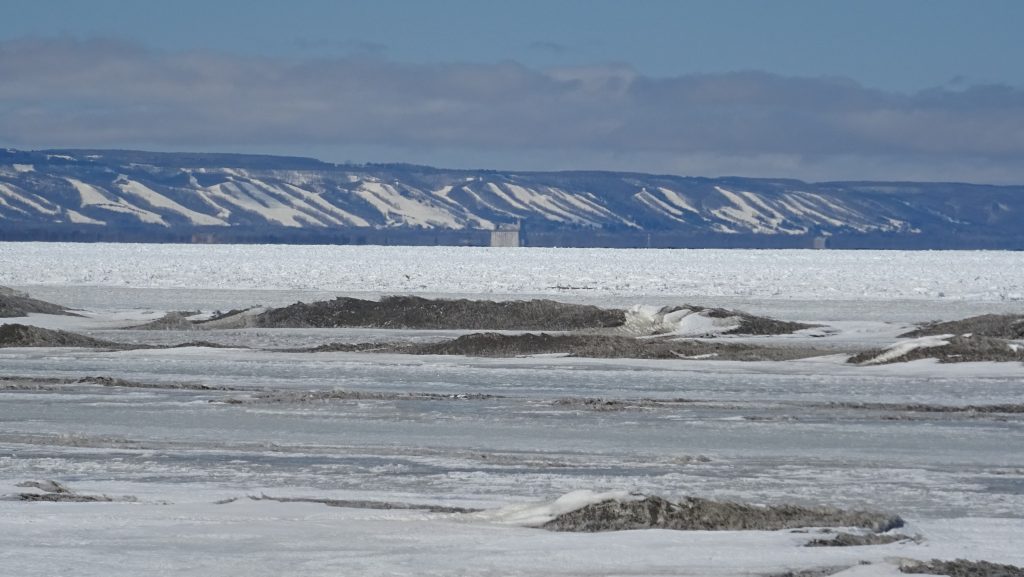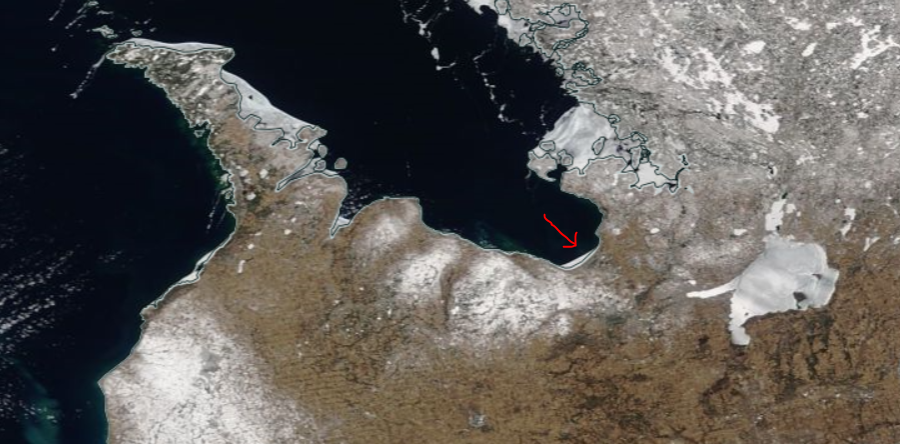 The red arrow in the picture above is pointing to where I'm walking on Wasaga Beach at the south end of Georgian Bay. Not a lot of ice from this vantage point.  Last year, in 2017, there was even less ice believe it or not. It's interesting to contrast this year with colder winters in 2014 and 2015 close to the same date. It's hard to compare exactly the same date year over year, because on days that are overcast the satellite photography doesn't clearly show the extent of the ice.
Note the difference in the extent of the ice in 2015 and 2014 below. I'm not a meteorologist, but I've got to think that having the bay open with warm water at this time in March means a warmer more moderate spring. Or maybe it means more snow? I have no idea!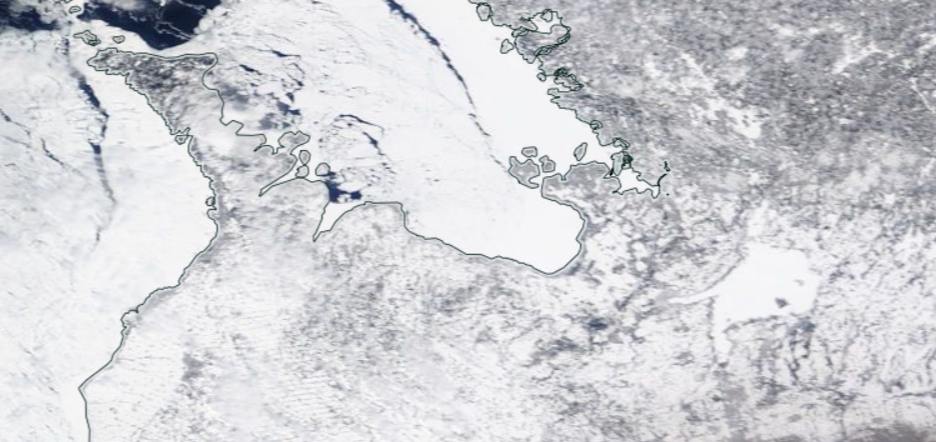 The point is, ice cover is hugely variable from year to year. Unfortunately, the records at the NASA site date back only to 2003 so it is hard to compare years in detail. Clearly 2014 and 2015 were cold winters.
I'd be negligent not to point out that 2015 was the first winter that anyone ever walked across Georgian Bay on foot, an incredible achievement.
An article describing the journey exactly three years ago today appears in the Wiarton Echo.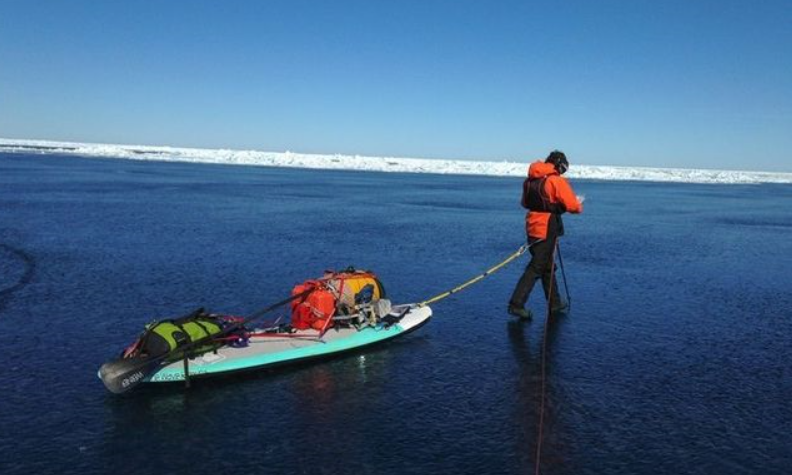 Hats off the Scott and Zane. I get nervous 100 metres from shore. It's quite a feat to walk all the way across Georgian Bay from the Bruce Peninsula to twelve mile bay (82 kilometres).
I've apparently been chronicling my personal walks down Wasaga Beach for two rather warm winters. I'm not looking forward to what the truly cold winter feels like!