Weekly Temperature

| | Sun | Mon | Tue | Wed | Thu | Fri | Sat |
| --- | --- | --- | --- | --- | --- | --- | --- |
| | July 1 | July 2 | July 3 | July 4 | July 5 | July 6 | July 7 |
| High | 36 | 33 | 33 | 34 | 36 | 20 | |
| Low | 23 | 16 | 10 | 11 | 24 | 17 | |
This week we had record high temperatures across most of Ontario.
The daily temperatures above probably seem unbelievable so I should explain my methodology.
I get these daily from a site called "weather underground" for consistency. The URL is here.  These are temperatures without Humidex or Wind-chill factors. The closest reporting station is Collingwood (a 20 minutes drive west up the bay) so the temperatures are not exact. I contend that if you are walking across a few kilometers of beach in the sun, and the temperature is 36C, it is at least 36! LOL.
I cut my walk short a few days because it was too just hot and one day because I forgot to bring water along. These are the dog days of summer we wait for all winter.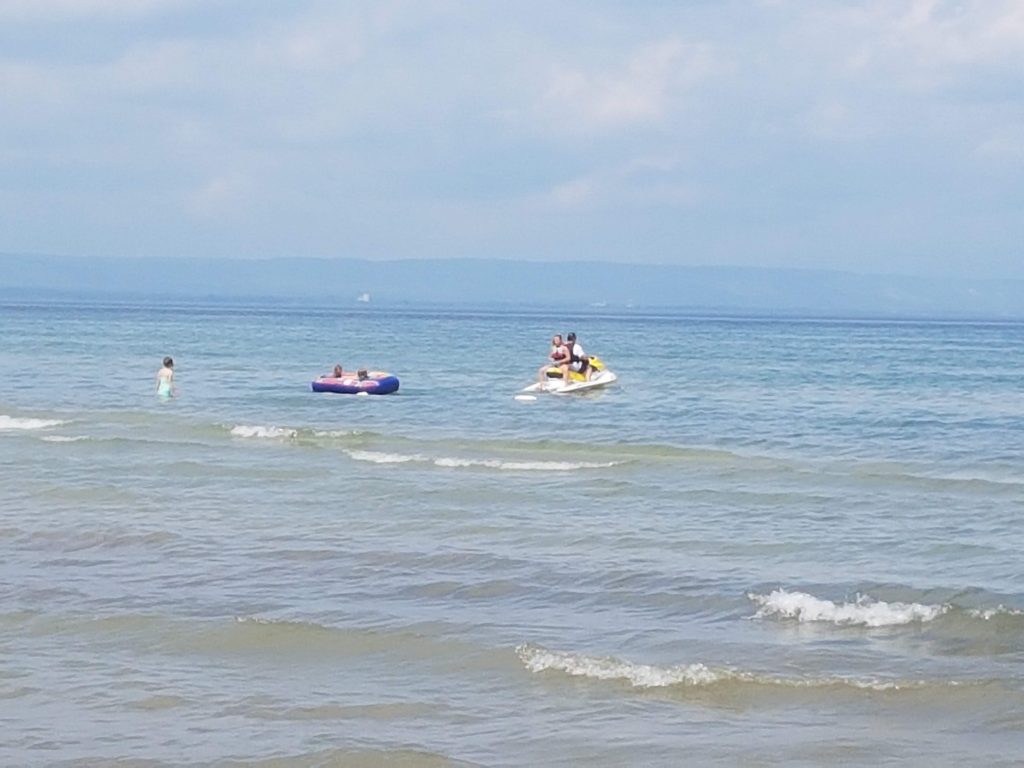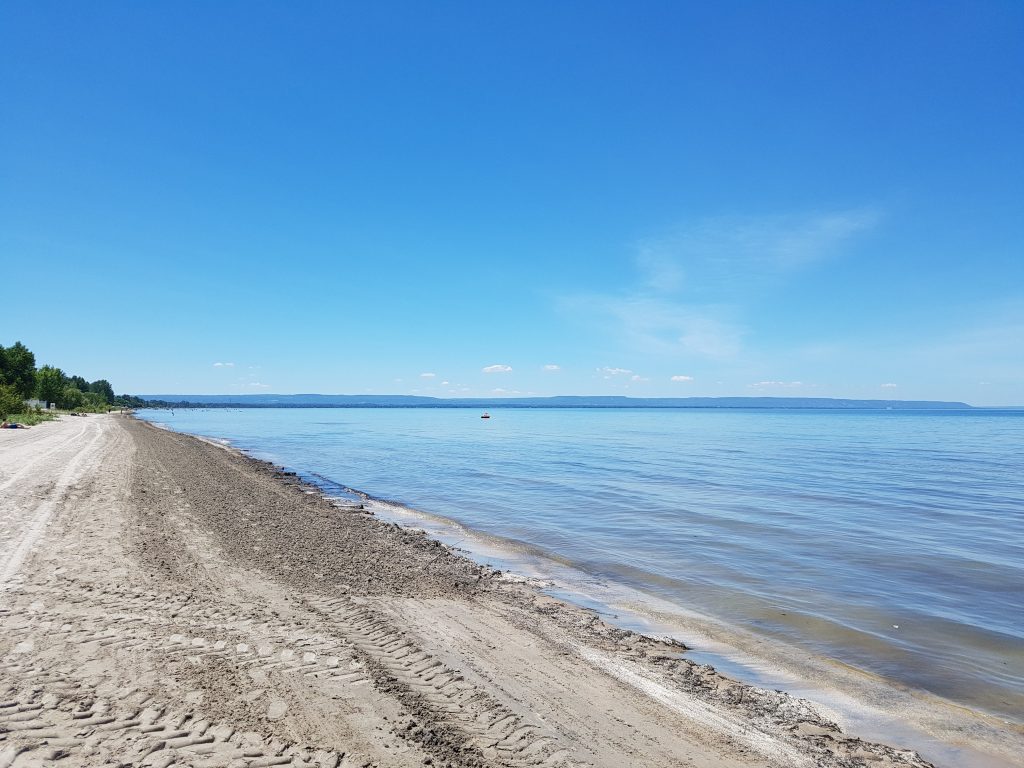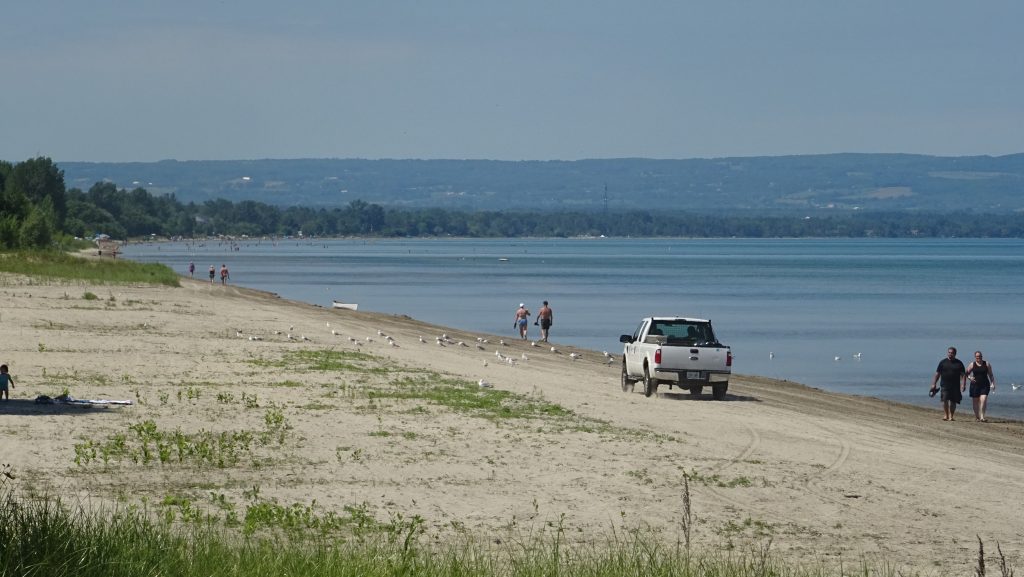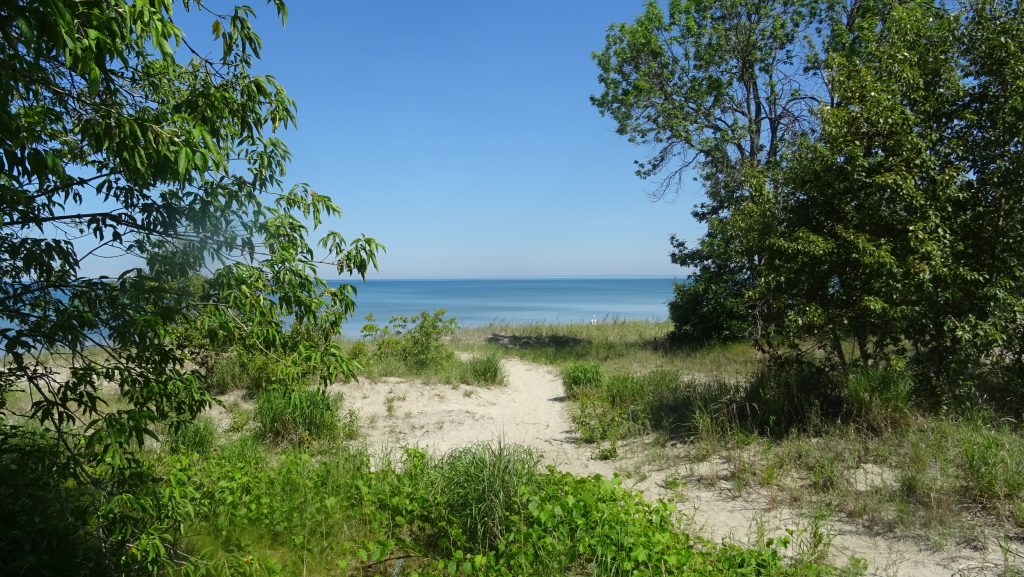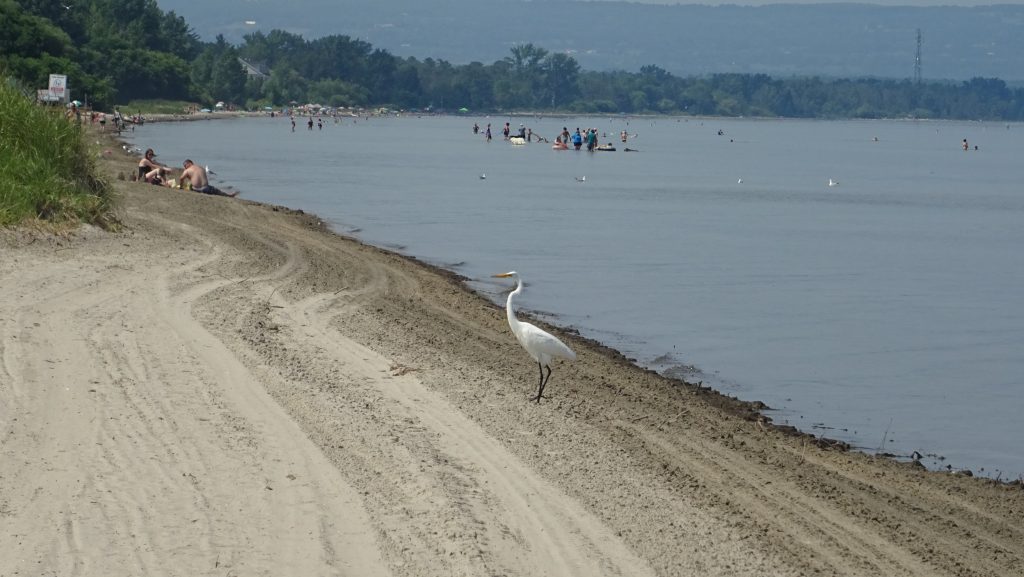 The weather turned dramatically between Thursday and Friday as the heat wave finally "cracked". I hesitate to say it "broke" because next week looks like it will be hot again.  On the evening of Thursday July 5th we had torrential rains. Driving down old Mosely road there was three inches of water on the road as the storm sewers couldn't keep up. Parts of the beach were washed out because of run-off. Instead of being 34C at noon, it was 18C on Friday morning with a strong north wind. Quite a dramatic change!
It's not intuitive, but when I was taking the picture of the siloes in Collingwood from the west boardwalk at Beach One I thought I was looking northwest, but it is actually slightly southwest. (see map below) According to Google Maps the distance above is to the grain terminals is approximately ten kilometers.  Shows how clear the day is. Blue Mountain is several kilometers further west of the grain silo.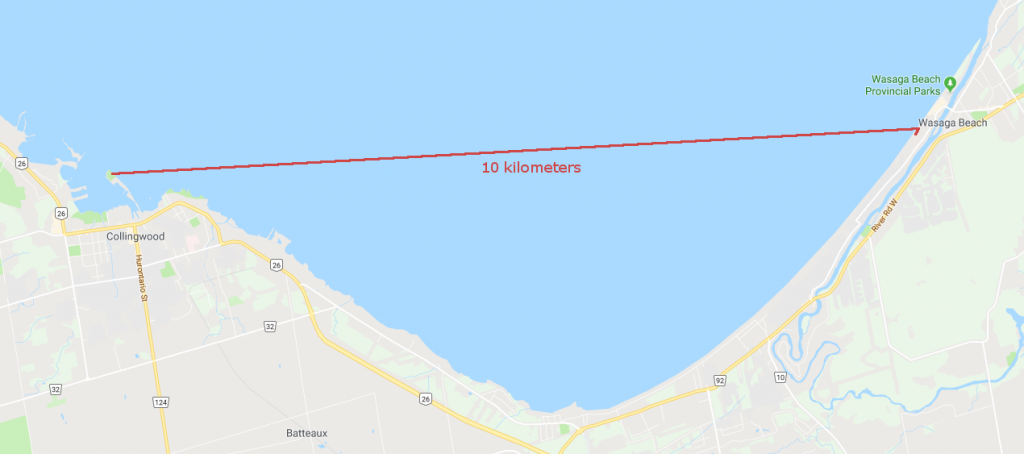 You can learn more about the Collingwood Grain Terminals here.