Weekly Temperature

| | Sun | Mon | Tue | Wed | Thu | Fri | Sat |
| --- | --- | --- | --- | --- | --- | --- | --- |
| | Dec 31 | Jan 1 | Jan 2 | Jan 3 | Jan 4 | Jan 5 | Jan 6 |
| High | -13 | -7 | -6 | -4 | -11 | -17 | -17 |
| Low | -22 | -20 | -16 | -13 | -19 | -25 | -23 |
Happy New Years everyone!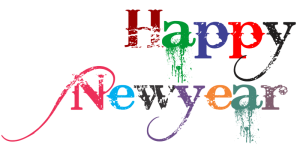 It's official. I managed to keep my 2017 resolution, and walk down Wasaga Beach every day for a year!
I missed a few days because of travel and work commitments, but several days I went twice (especially in the summer) so overall I'm confident I completed 365 beach walks in 2017.
I'll standby for the forensic audits of my photographs as my geeky friends examine the meta data in the JPEG images! 🙂
You could be forgiven if you think this week's pictures look like last week's pictures. The weather has been pretty much the same for several weeks now. Lots of cold weather with bands of lake effect snow.
The temperatures this week won't impress my friends in Sudbury, Timmins,  Thunder Bay, Manitoulin or Inuvik (I presently have no friends in Inuvik although I'd like to).
This is cold for Wasaga Beach here in the relative tropics of Southern Ontario. The wind chill walking down the beach is formidable. I've learned to dress in (many) layers and tolerate freezing toes and hands but it is still cold – especially on windy days.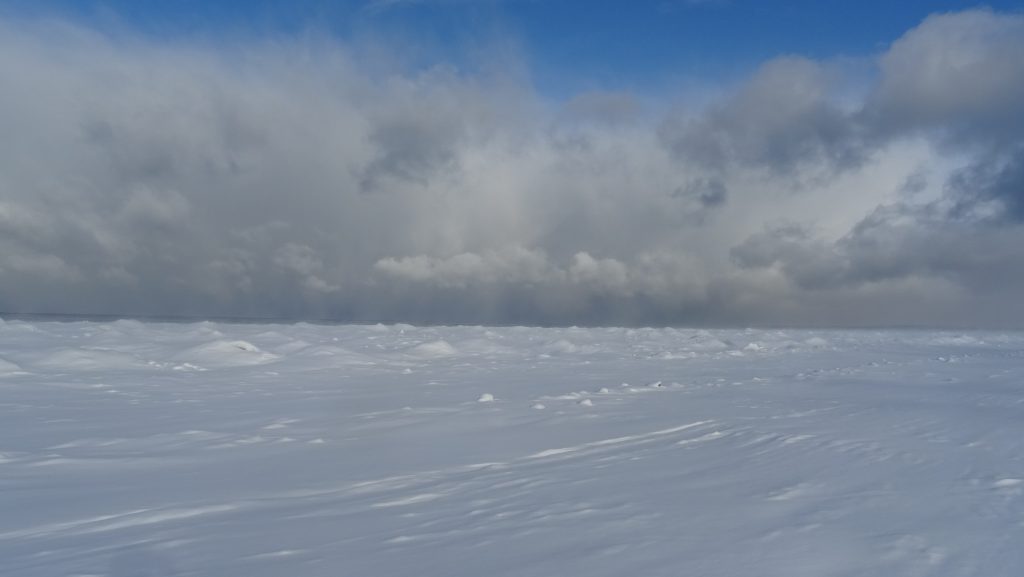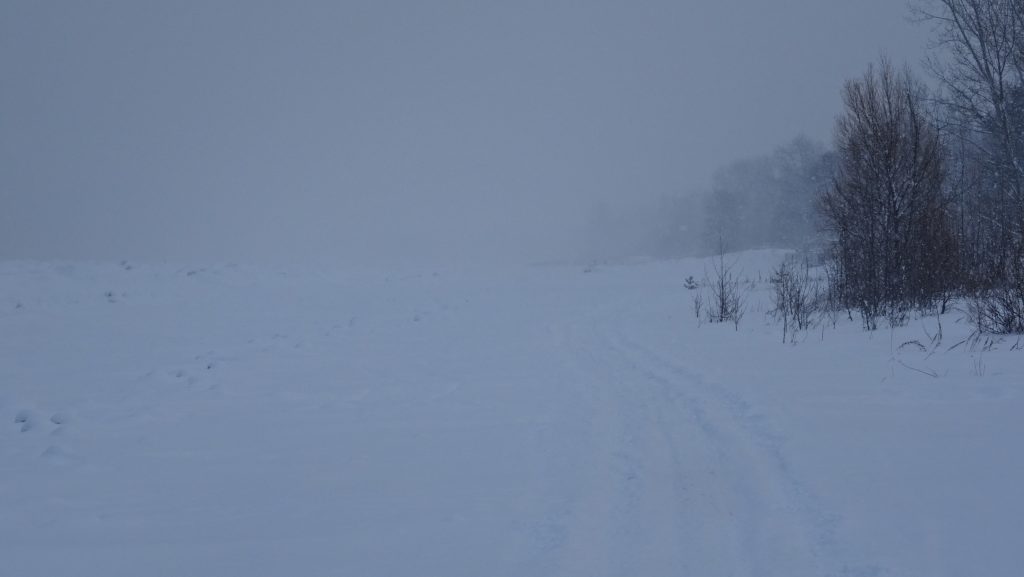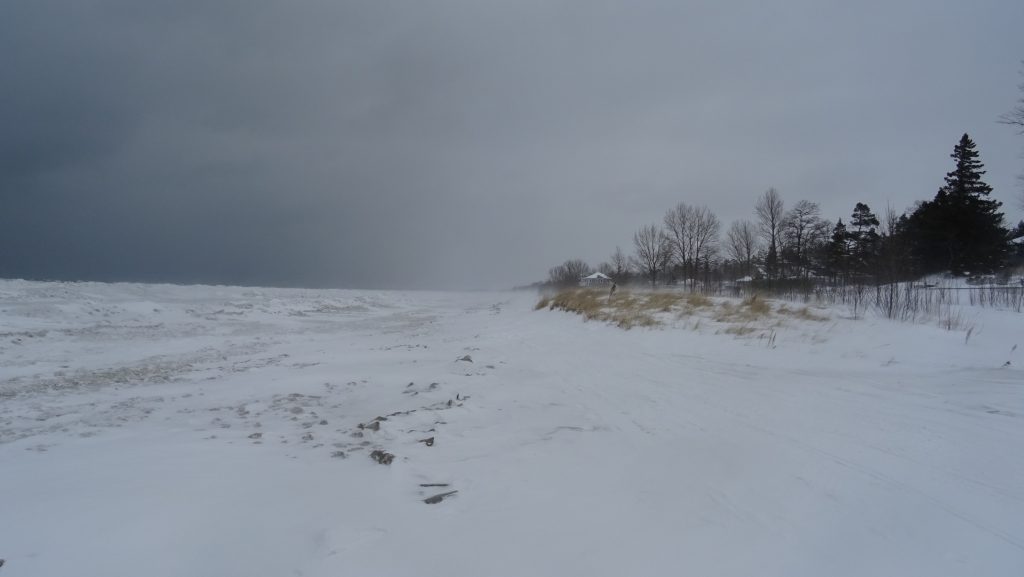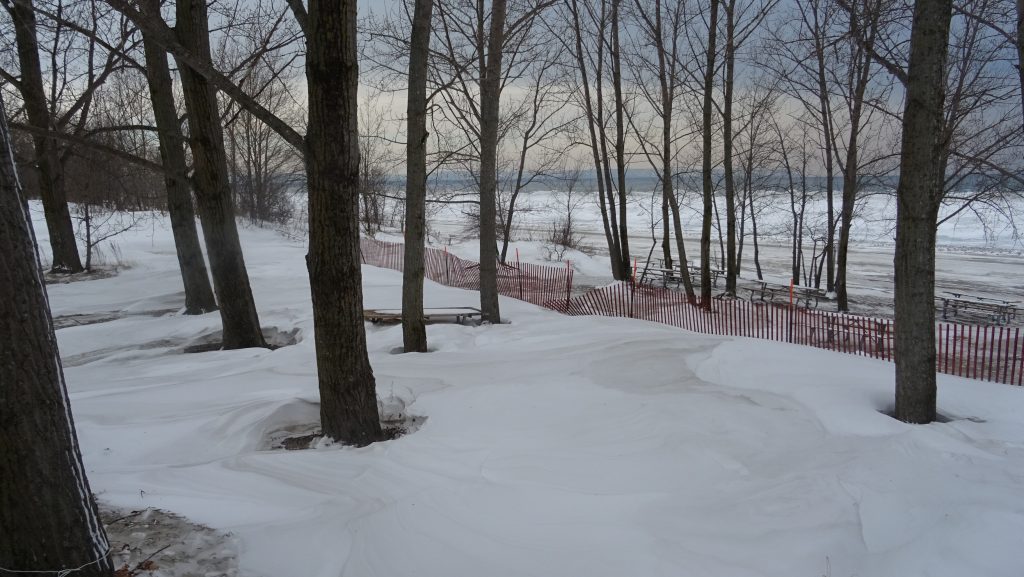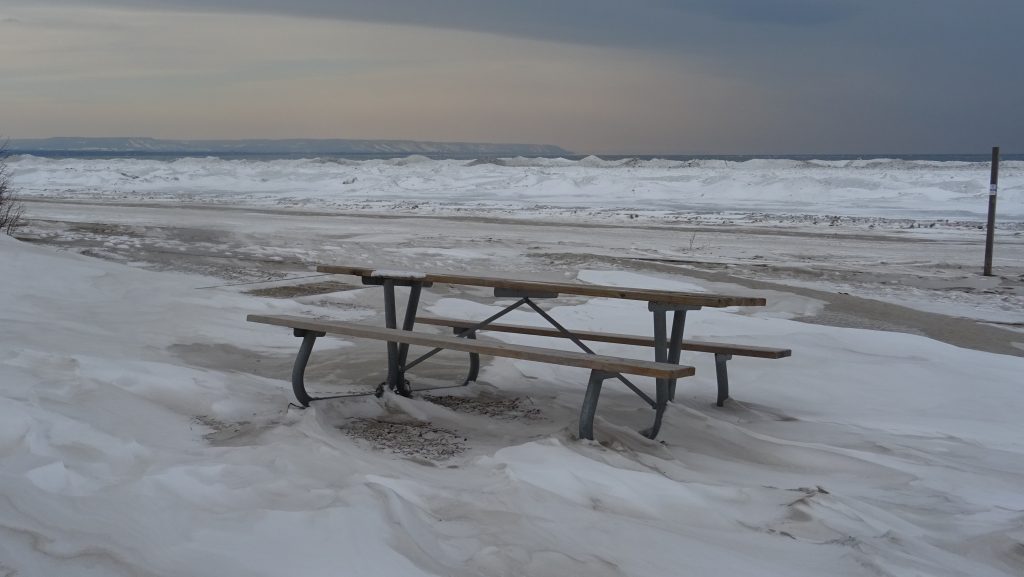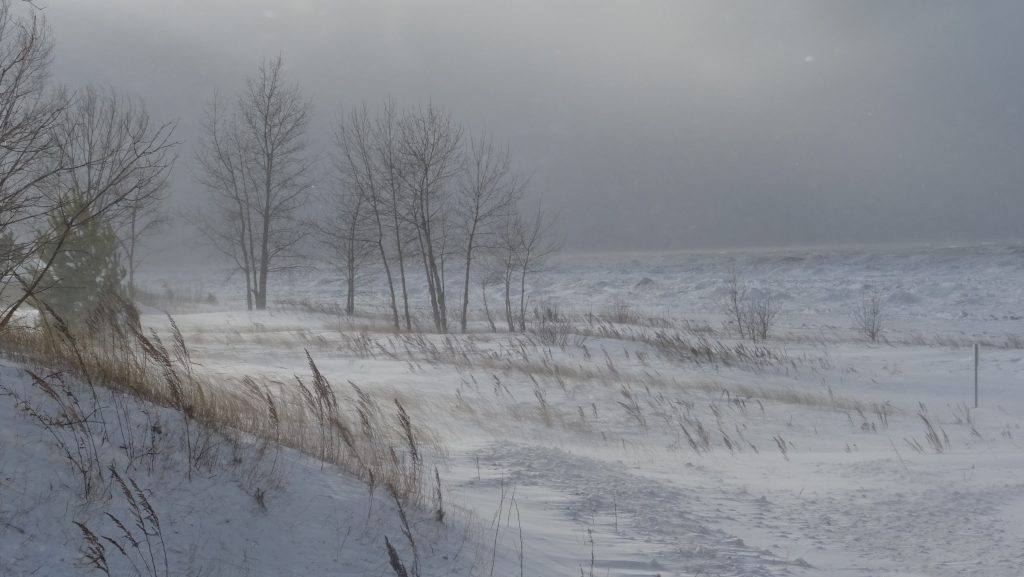 On Friday things turned dangerously cold. Hwy 26 was closed  by the OPP because of drifting snow and whiteout conditions.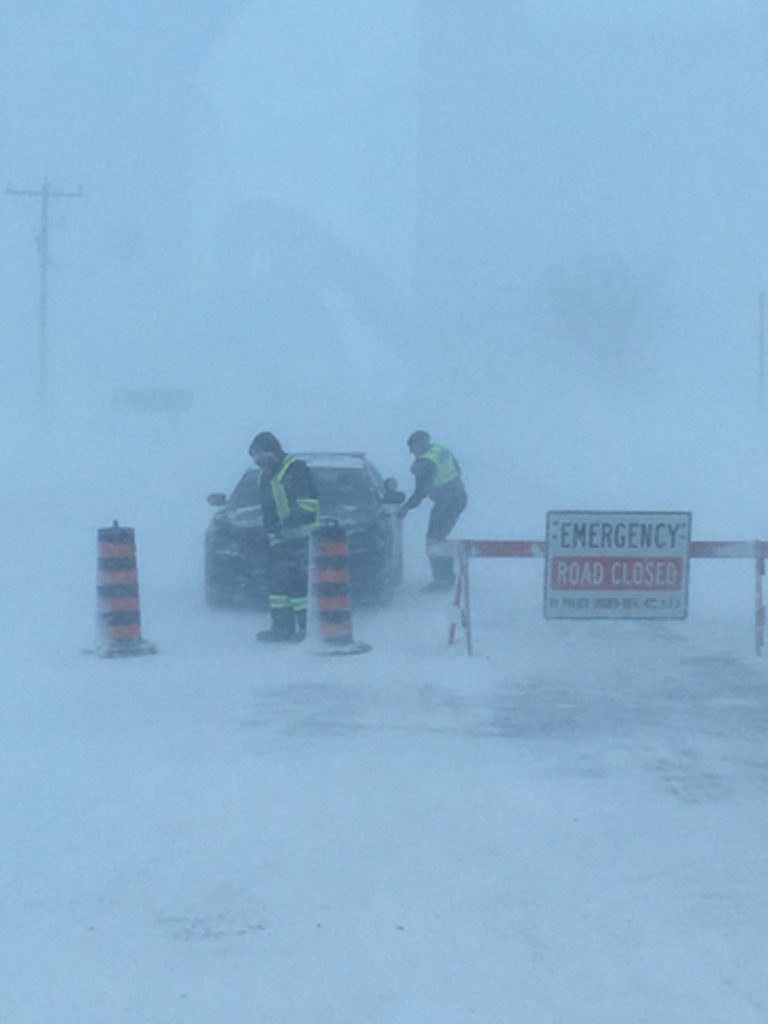 A promise is a promise, so I ventured down the beach from my usual parking spot at 18th street and tried to do my walk.
This was the first day I found myself wondering whether walking down the beach was wise. I got a little scared and found myself running down the beach because it was just too cold to walk and I was looking for an exit. Kind of insane I know. I just wasn't dressed warm enough despite being dressed in the warmest clothes I had. You need goggles and a full facemask in weather like this. I only walked from 18th street to 16th street (these are long blocks). I "ticked the daily walk box" and turned around and walked back on Shore Lane.
On Shore Lane I came across a 3/4 tonne truck with a plow stuck in the snow while trying to clear a driveway. He was rocking his vehicle and gunning the engine. I wasn't convinced he could see me because of blowing snow, so despite the cold I decided not to walk by him – I paused for a few minutes to watch. I had visions of the wheels catching and the truck lurching just as I walked by. He got free, rolled down his window, and said in a friendly way, "Nice Day for a Walk". We kind of bonded :-). I could tell he was actually enjoying the interesting weather.
On the way back to our house I came across what looked like an accident, but it was a Honda Civic stuck in a snow drift crossing the road on Wasaga Sands near the water tower. A good Samaritan in an F-150 had already stopped to offer help and had a chain linked to the frame of the Civic and floormats under the wheels.
I stopped to offer help, but was told they had it under control. Just as well. I can't stand smug F-150 owners making fun of my Toyota Tacoma. 🙂