Weekly Temperature
Sun
Mon
Tue
Wed
Thu
Fri
Sat
Oct 21
Oct 22
Oct 23
Oct 24
Oct 25
Oct 26
Oct 27
High
4
11
8
3
8
7
7
Low
0
-2
-4
1
0
1
0
This week the leaves are probably at their peak. Unfortunately we've had a lot dull days without Sun and it's been hard to appreciate the colors.
Several days this week we've had trace amounts of snow in the morning and the temperatures warm up through the day. We continue to get windy weather and strong west or northwest winds.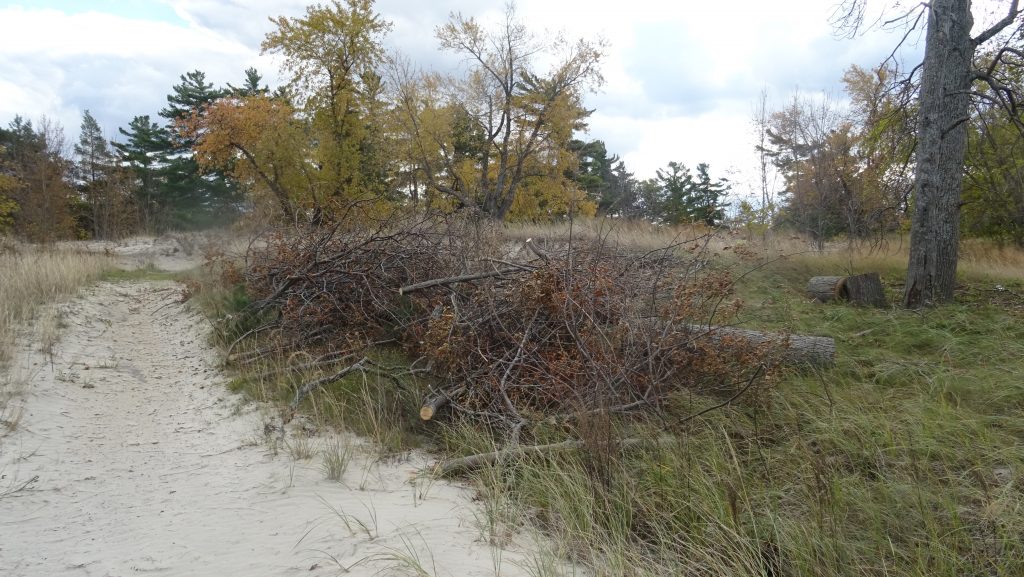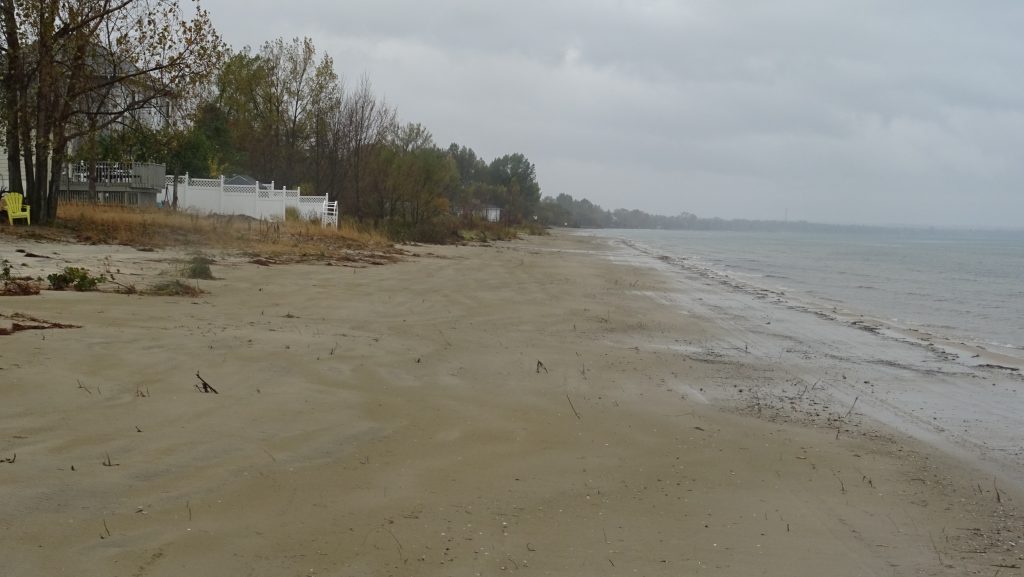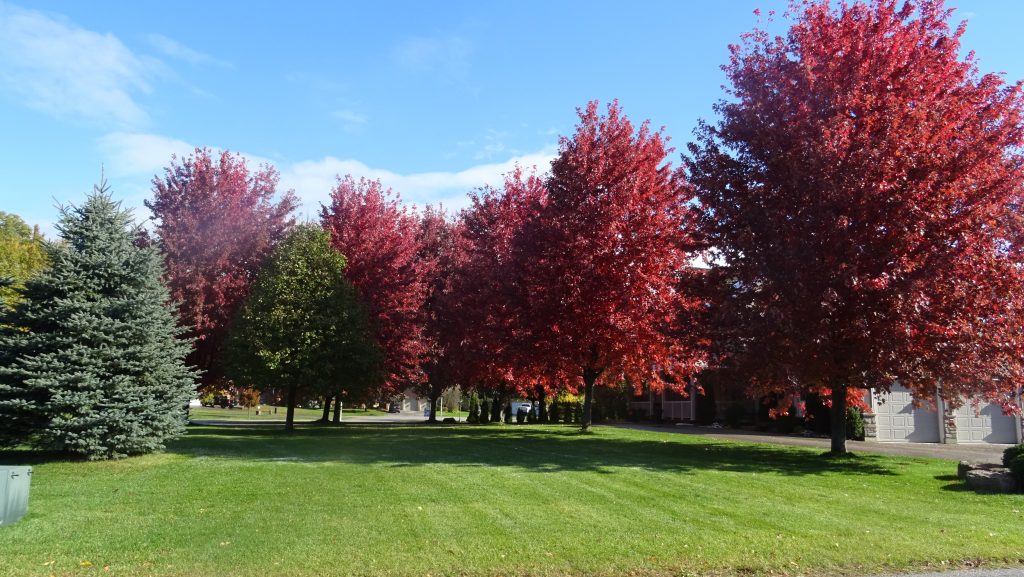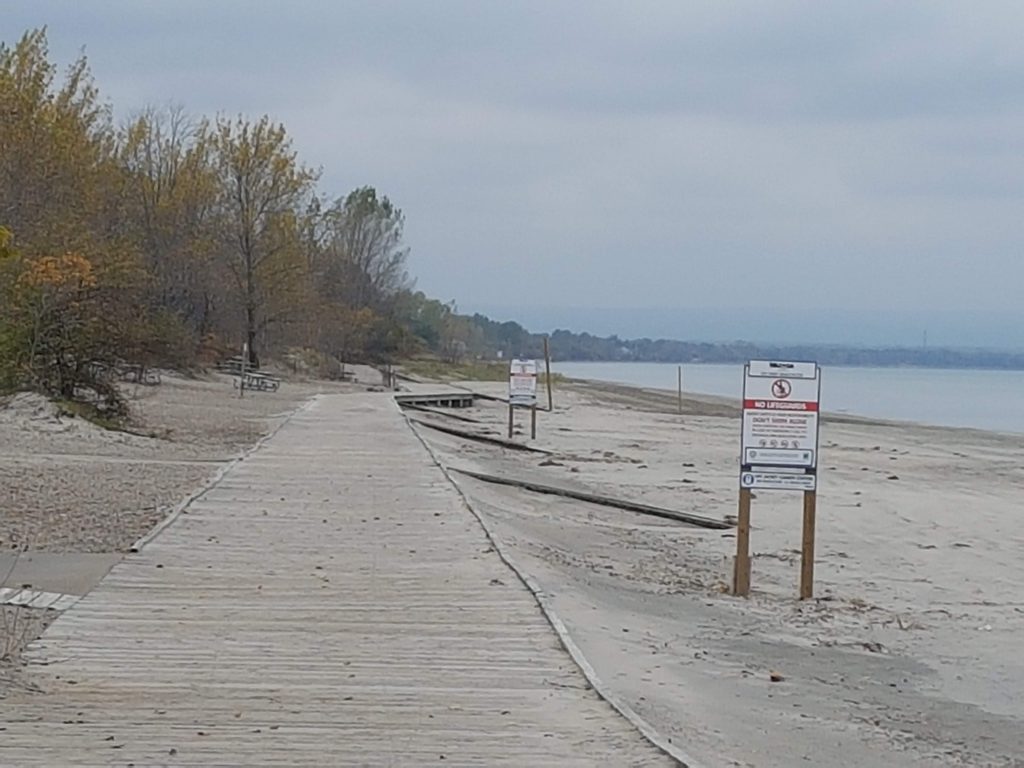 Saturday was cold and windy again so I decided to stay off the beach and hike down the Blueberry Trail system. I took a long route and followed the High Dunes trail. You can find a map of the Blueberry Trail System here.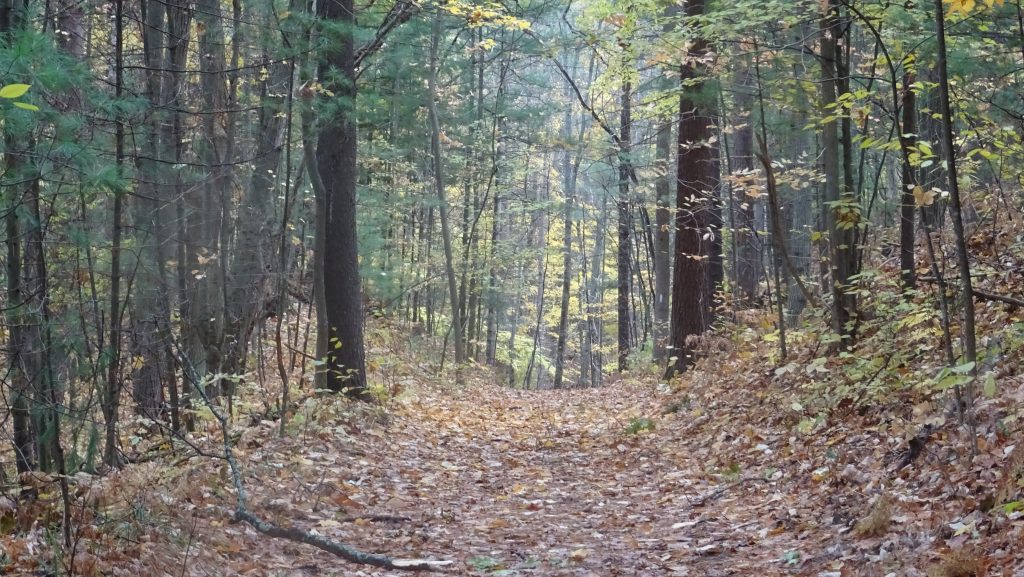 A map of the Blueberry Trail system is shown below. These cabins are located on the High Dunes trail on the lower right section of the icon below, one of two shelters on the trail.