Weekly Temperature
Sun
Mon
Tue
Wed
Thu
Fri
Sat
June 24
June 25
June 26
June 27
June 28
June 29
June 30
High
19
22
25
22
25
33
35
Low
13
7
2
14
16
15
20
Welcome to the start of insanely hot weather.
It's great to see the beach come alive in the summer. I took lots of pictures and videos the past few days and it was hard to choose favorites. (it's hard to get a good picture of a jet at distance from a smartphone 🙂 I expect Canada Day will be even bigger next weekend.
Seeing the Snowbirds perform was a treat. When we lived in Ottawa we used to see them all the time, but this is the first time I've seem them at Wasaga Beach. CFB Borden is close (as the snowbird flies). I suspect they departed from there, but I'm not sure.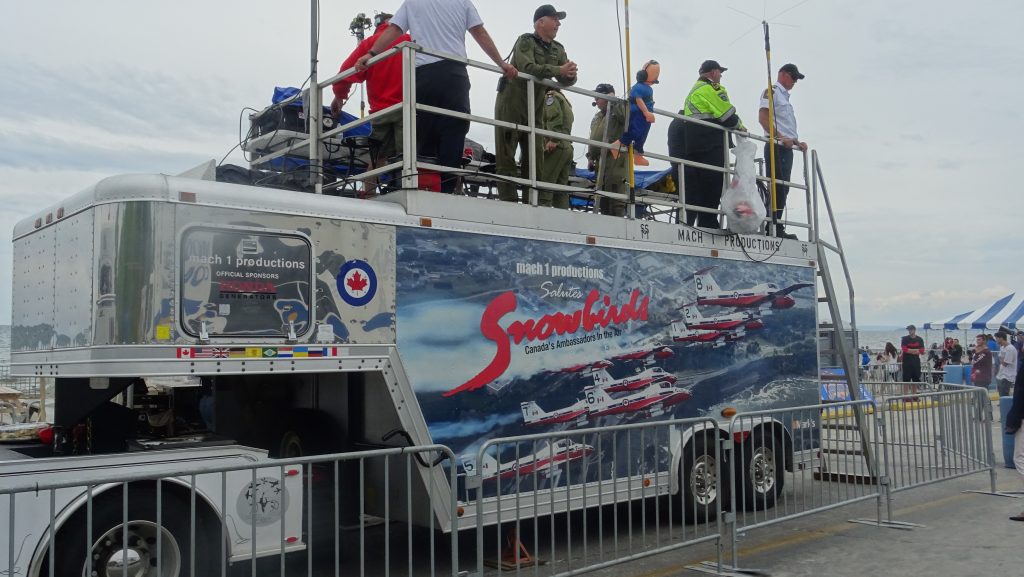 Below is a short video segment of the CF-18 participating in the airshow.
I met a nice family on the beach two days ago from Quebec. I offered to take a picture of the family together. He very gracious and appreciative. I realized after he might have been with the CFB Bagotville crew participating in the airshow.
As the CF-18 pilot wrapped up his part of the show, you can hear him below speaking to the audience via radio through the loudspeakers on the beach.
The biplane below kind of stole the show from my perspective. Flying upside down over the water at altitudes of 50 feet. Crazy!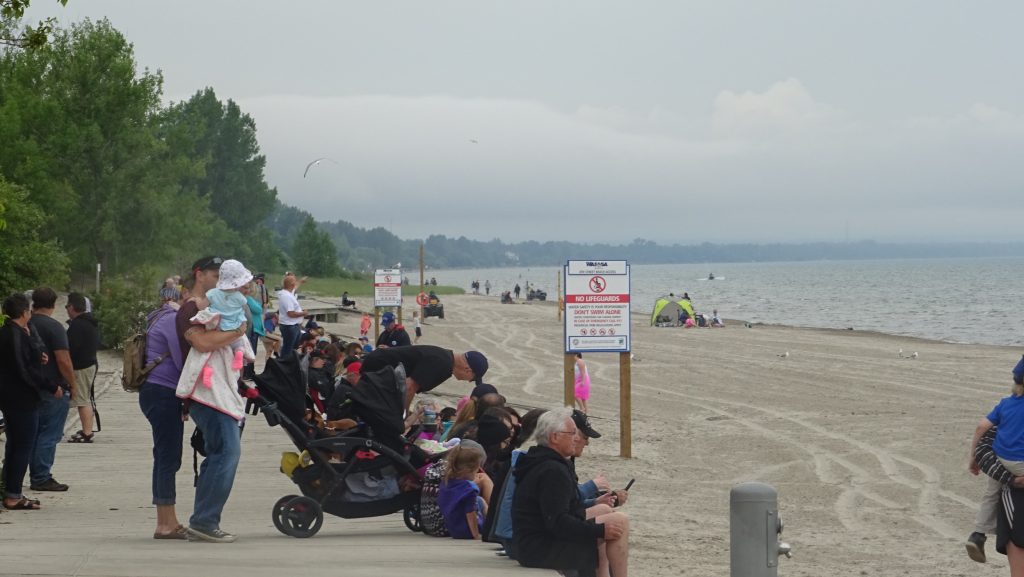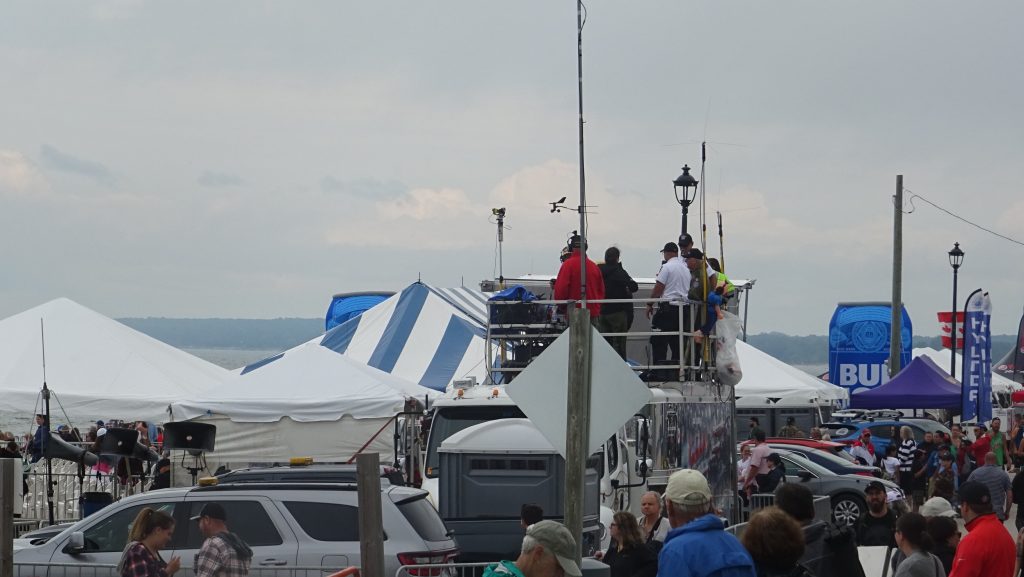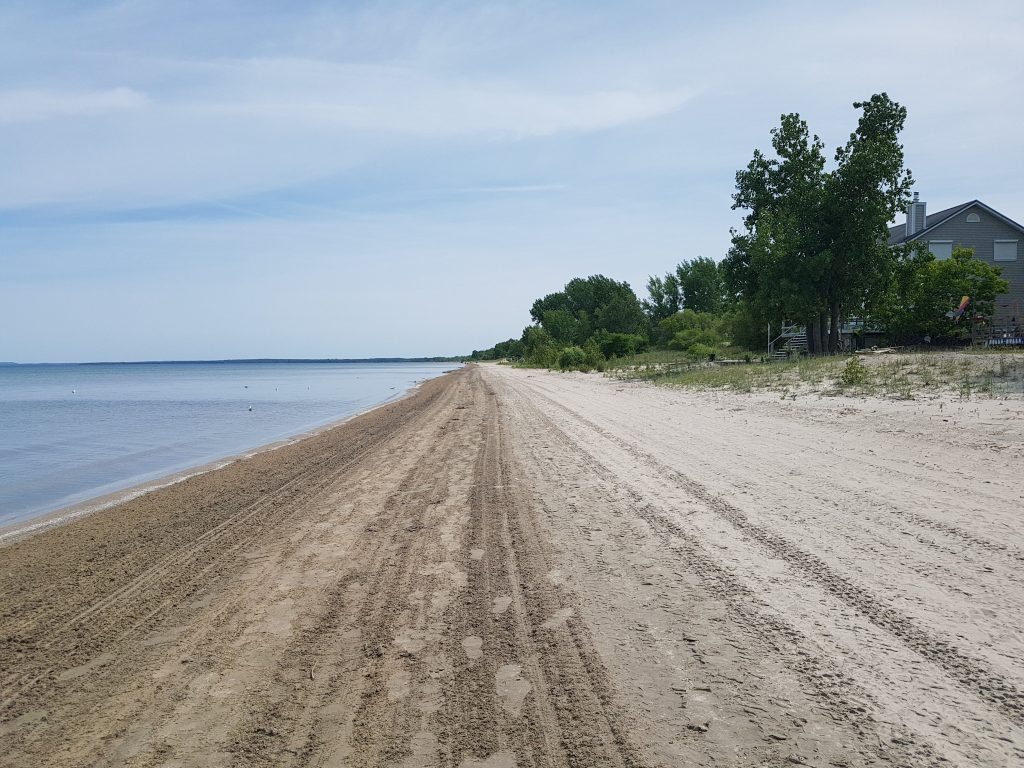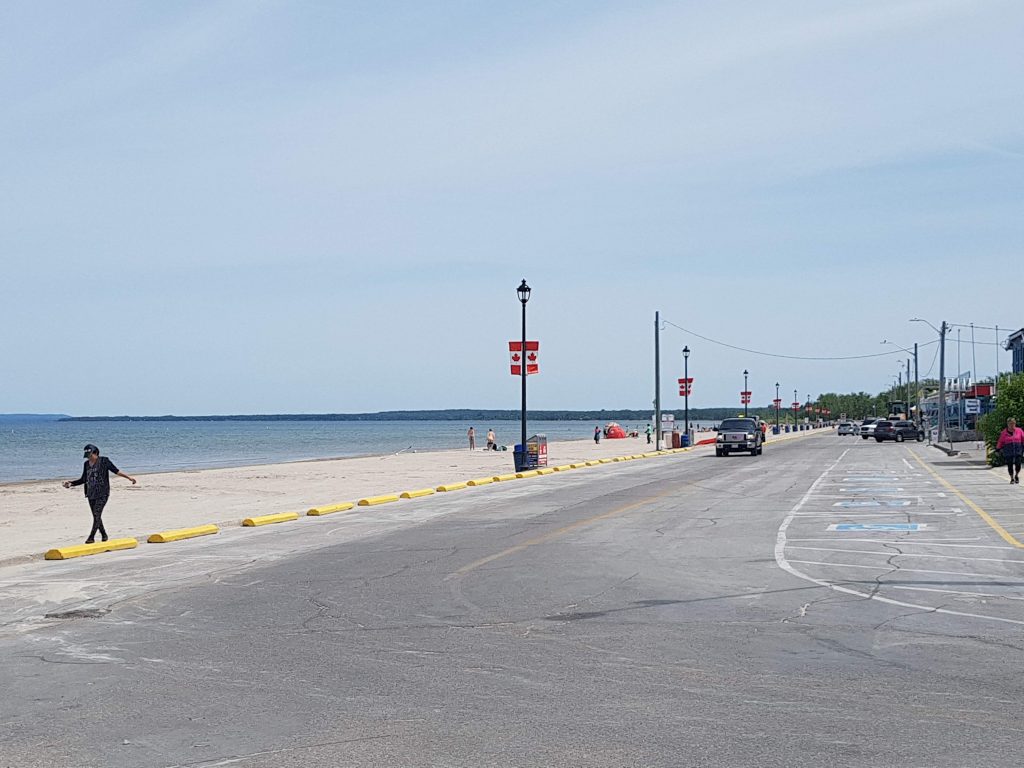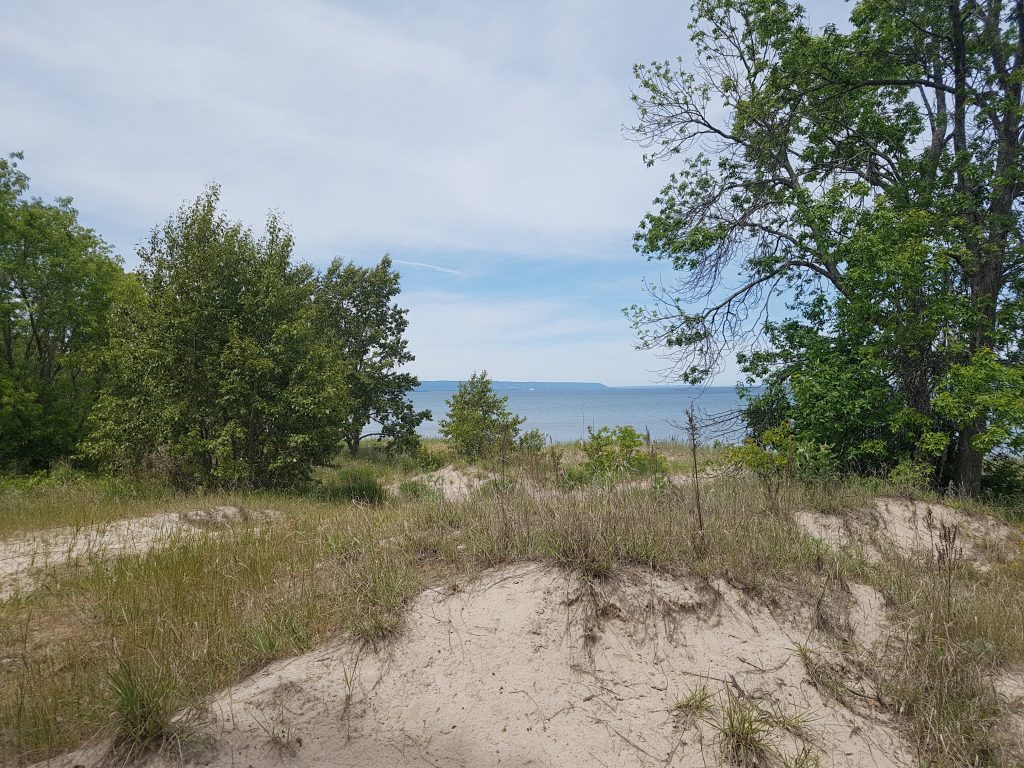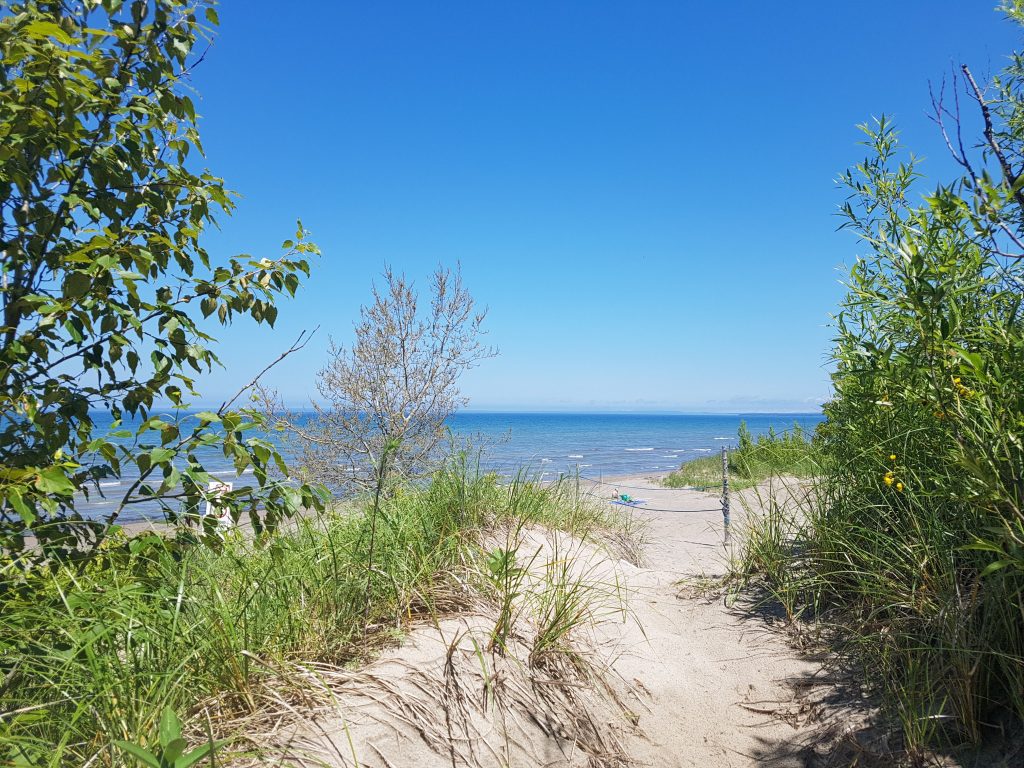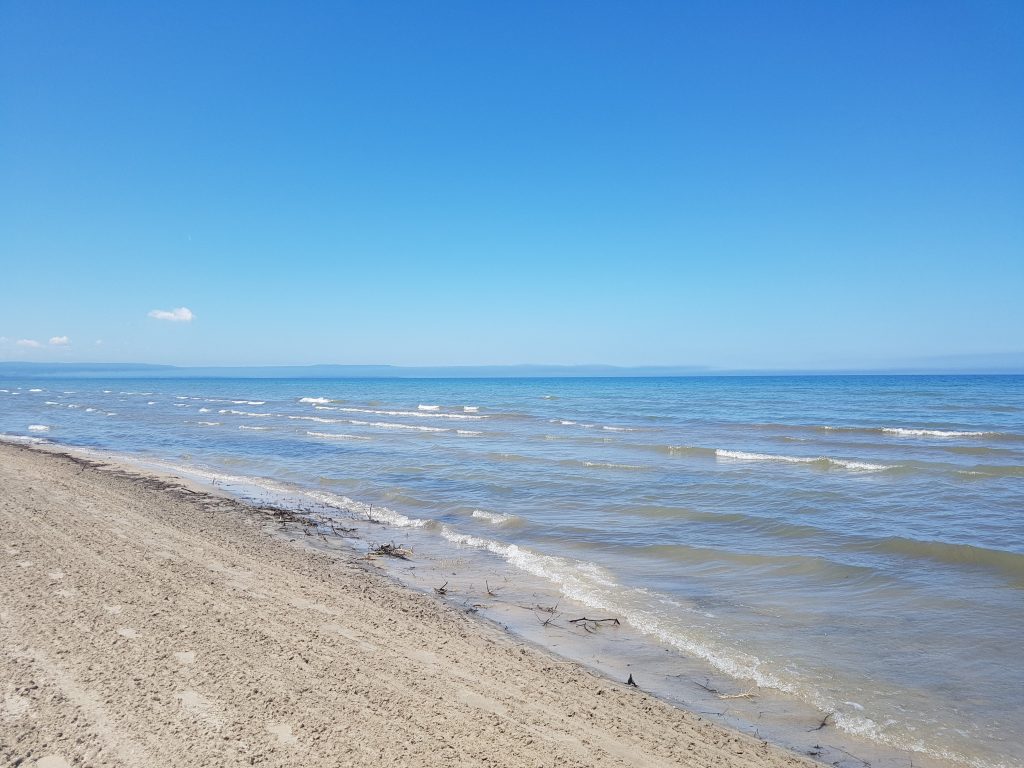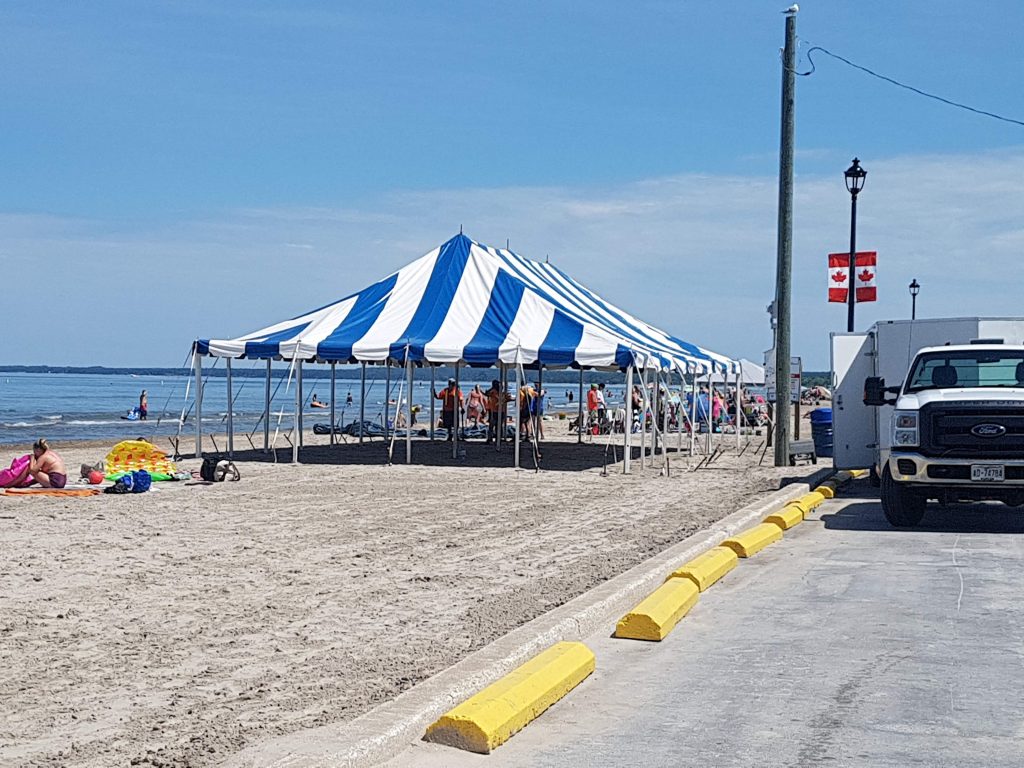 I'm trying to be careful posting pictures that will identify people personally, but today (Saturday June 30th) was absolutely the busiest day I've ever seen at the beach. I spoke to people who patrol the beach daily, and local business owners all confirmed that today was the busiest day any of them have seen. The picture below was taken ~ 2 kilometers from Beach One. People enjoying the beach as far as the eye can see. What an awesome day. I lasted an hour before getting too much Sun and had to get back to my rocking chair :-).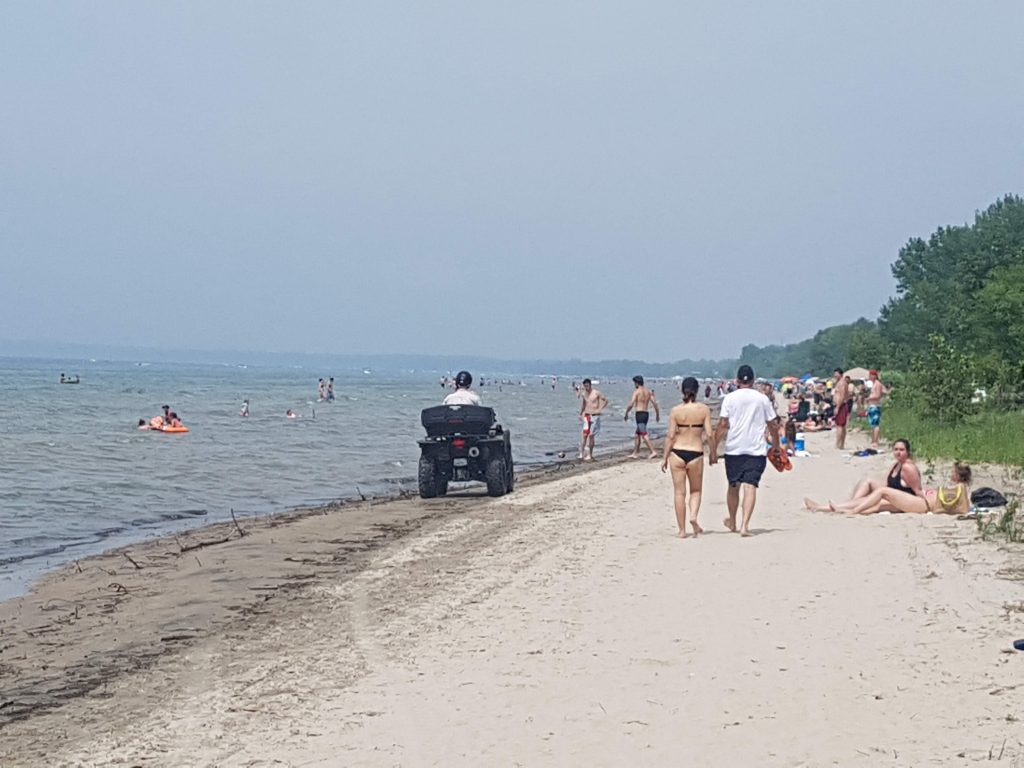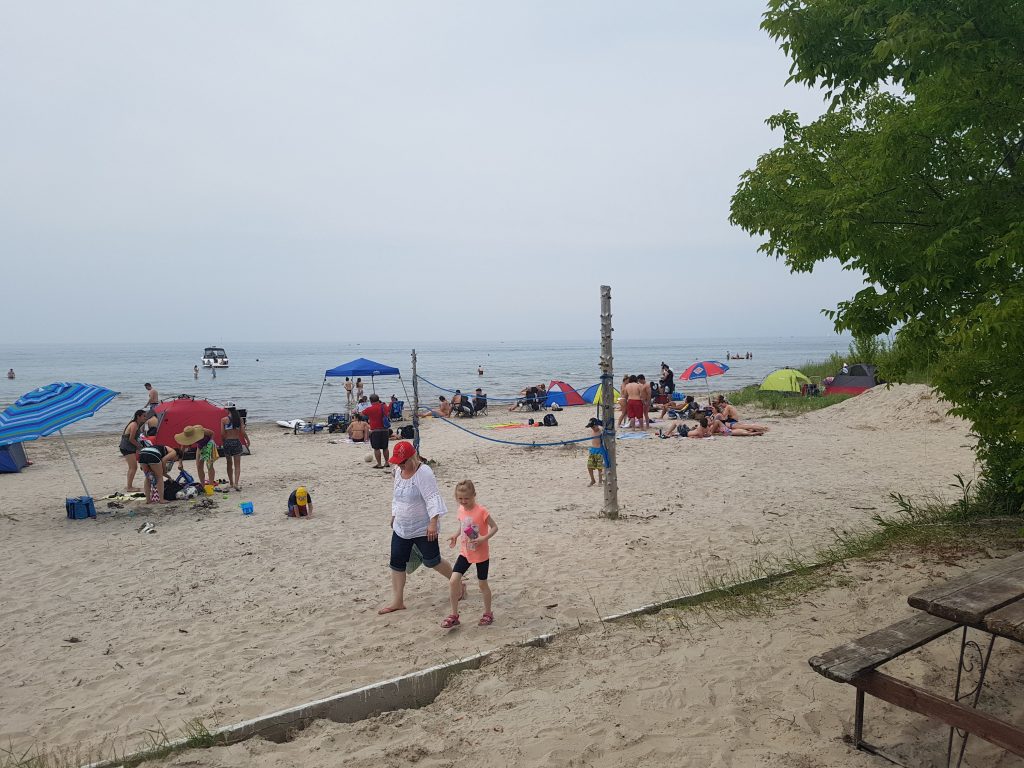 I stole this picture below from Terry on Facebook – a fellow local beach walker. His picture illustrates the situation on Saturday better than mine. Terry's PIC was two beaches over to the of where I was at Beach 3.