Weekly Temperature

| | Sun | Mon | Tue | Wed | Thu | Fri | Sat |
| --- | --- | --- | --- | --- | --- | --- | --- |
| | Jun 4 | Jun 5 | Jun 6 | Jun 7 | Jun 8 | Jun 9 | Jun 10 |
| High | 18 | 18 | 17 | 18 | 20 | 19 | 30 |
| Low | 9 | 9 | 10 | 5 | 7 | 11 | 11 |
It's great to be fully into the month of June. I was expecting full summer weather, but we've had a very wet spring. Water level I'm told is a full meter higher than normal.  In case you are wondering why Wasaga beach looks "tiny" this is the reason.  Because of flooding in Ottawa and the Saint Lawrence, the clever folks that control water levels in the great lakes cannot lower water levels yet. Last year at the narrowest point there was at least 50 feet of beach. This year, often less than 10 feet.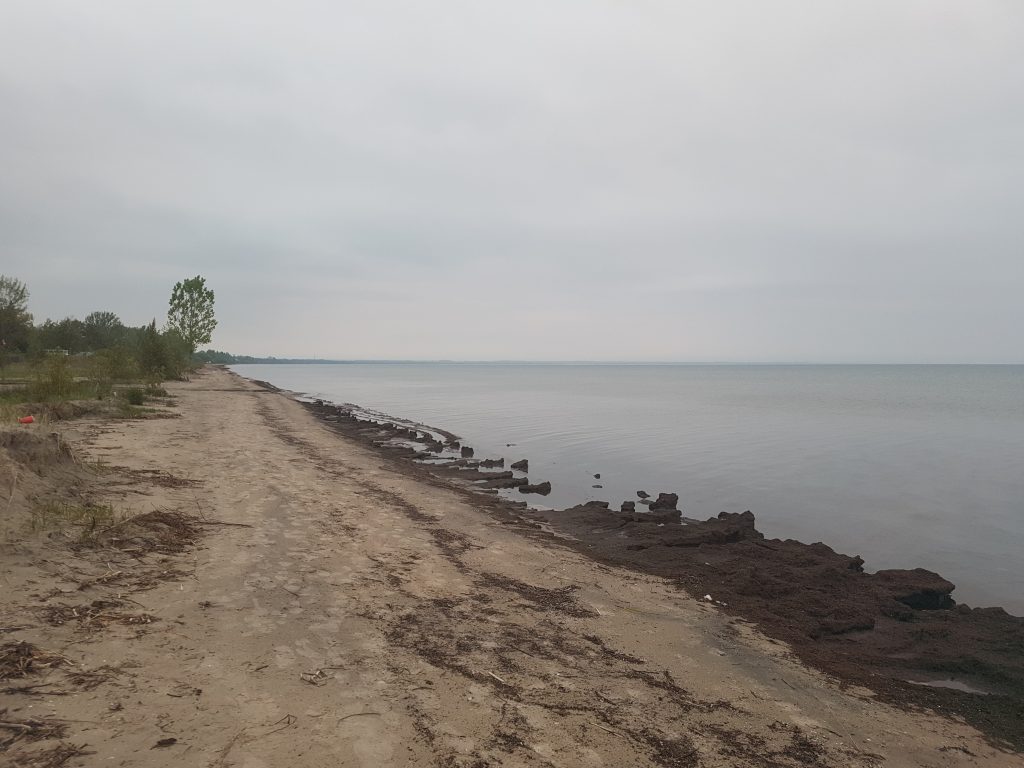 The beach critters are slowly re-emerging. I spent a fair amount of time observing this turtle below. I spotted him (or her) at a distance. Walking toward the boardwalk at a pretty good clip. As I got close, no movement at all. Even on the return trip after 15 minutes, the turtle was hunkered down.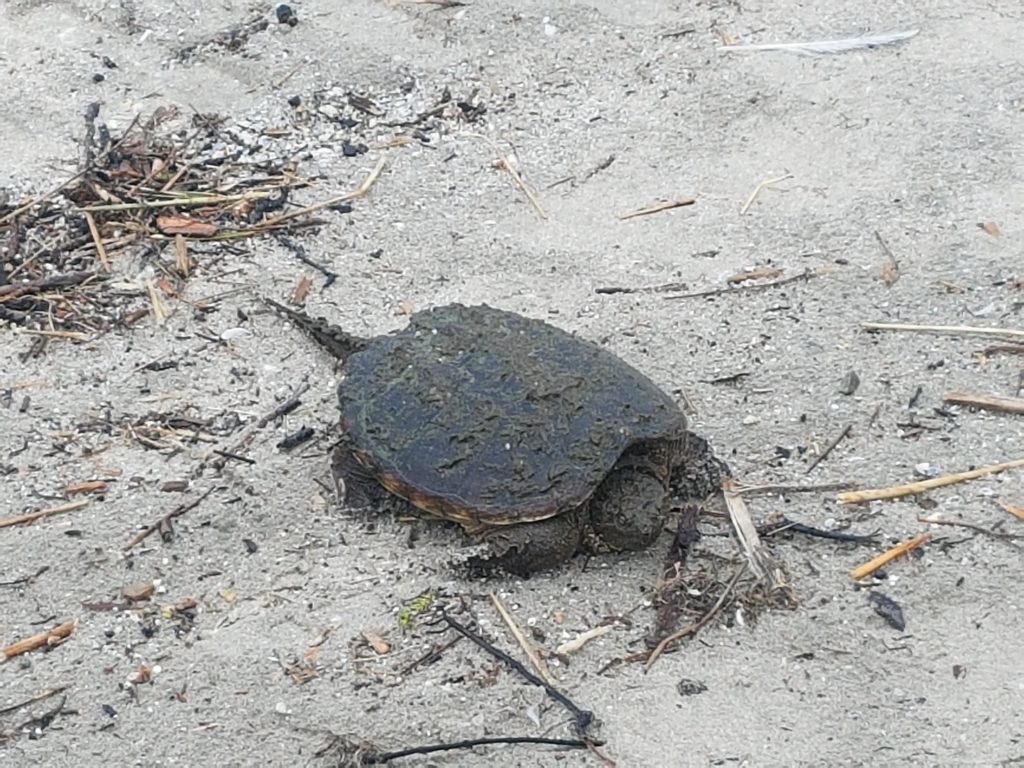 My usual route is to walk from 18th street to beach one near South Beach Restaurant. A spot Michelle and I recommend by the way. On June 6th I ventured a little further east.  Parts of the beach are closed to protect the habitat of "Piping Plovers". Good thing Donald Trump (noted environmentalist) is not aware of this area or he would likely call in an air strike – kind of joking I guess.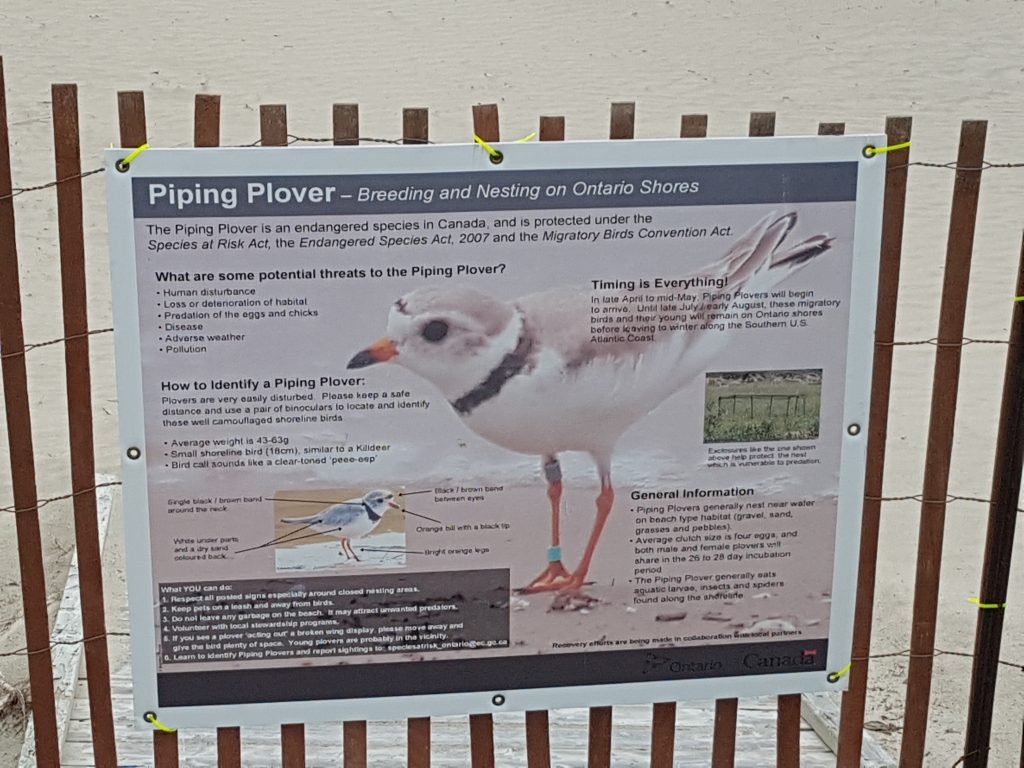 With Canada's 150th anniversary around the corner, the beach is getting a facelift! I was delighted to see fresh paint and cool colors across several businesses at Beach One.  These guys obviously got together and agreed on colors. Looks great.  Kudos to the town of Wasaga Beach.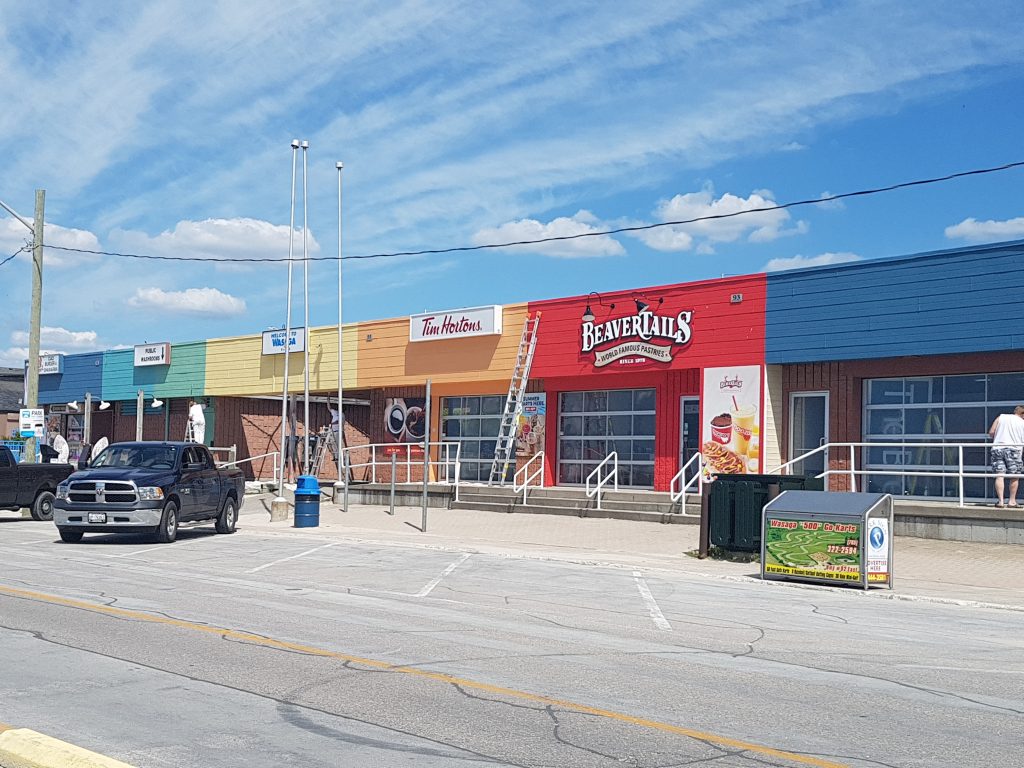 My nephews Braydon and Regan work on the beach. I've met Braydon several times walking down the  beach and always forget to snap a picture up close. Braydon leaving in his four wheeler.