So this is kind of cool. Forgive my lousy job importing this image, but the original postcard is in mint condition.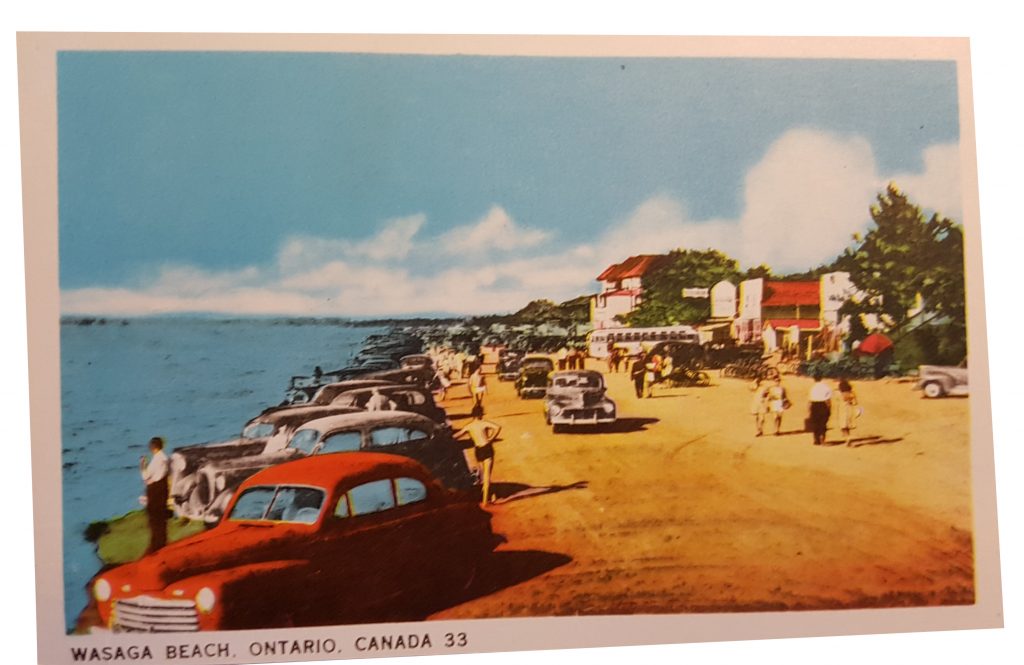 This was shared by a family friend on Manitoulin Island. Curious whether anyone can date this postcard? It says "33", but I'm not convinced this  represents the date because the vehicles look more like the mid-1940s (but I know little about cars).
I may take this picture down to the Wasaga Beach classic car show in the spring and get some opinions if I don't get a definitive answer. This is clearly taken at beach one though. Amazing how the waterfront has changed. Today you cannot drive vehicles along the beach. I'm interested in the islands to the left of the photo that don't exist today.