Weekly Temperature

| | Sun | Mon | Tue | Wed | Thu | Fri | Sat |
| --- | --- | --- | --- | --- | --- | --- | --- |
| | Mar 12 | Mar 13 | Mar 14 | Mar 15 | Mar 16 | Mar 17 |  Mar 18 |
| High | -1 | -6 | -6 | -2 | 0 | 4 | 1 |
| Low | -16 | -13 | -10 | -8 | -5 | -4 | -1 |
Another wintry week at Wasaga Beach.  I'm afraid the pictures are all starting to look the same! I'm looking forward to Spring and experiencing some different weather.
Things started out cold this week, warmed up towards  weeks end.
This week was cold enough that I walked down the ice  rather than on the exposed sand most days. As far as I can tell inside the ice berms the ice is frozen pretty much to the lake-bed.  With the colder weather the bay was frozen as far as I could see looking from shore, although I wouldn't dare try and walk out there given how warm things were midweek.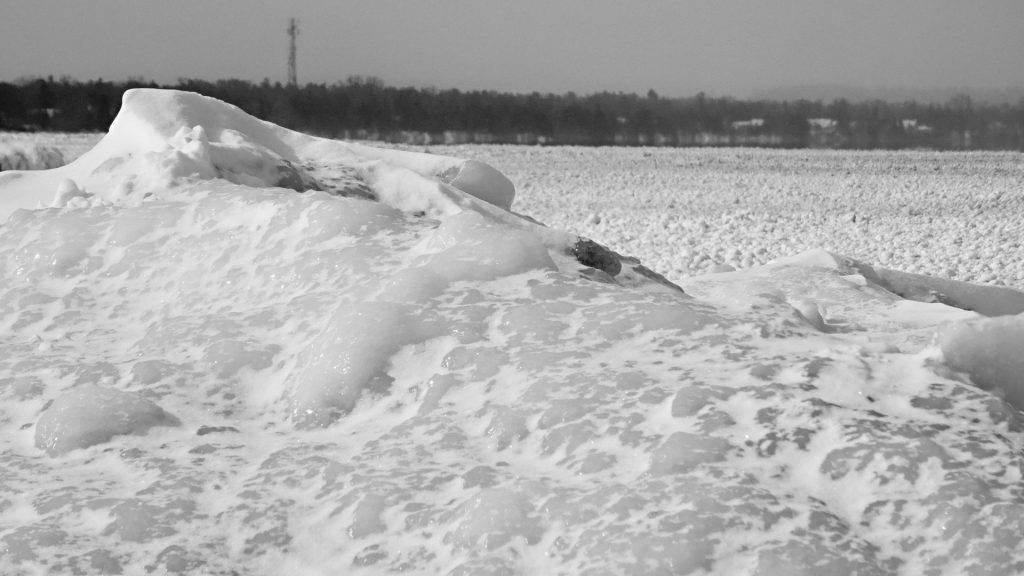 Despite the thickness, the ice is definitely moving.  I heard loud "cracks" in the distance several times while walking along the ice, but failed to actually see any movement take place.  I came across several sections of ice however were obviously open (and thus dangerous) just hours before. This week I decided walking out near the ice berms was no longer safe so I'm done with that for the season. From now on I'm only walking where I know it is shallow.
The picture below taken March 13th is an example. This part of the beach was frozen solid the day before, but you can see it had obviously opened up somehow and then re-frozen.  I have no idea how such major changes can happen day to day.  In places here the ice is only an inch or two thick as you can see from the picture.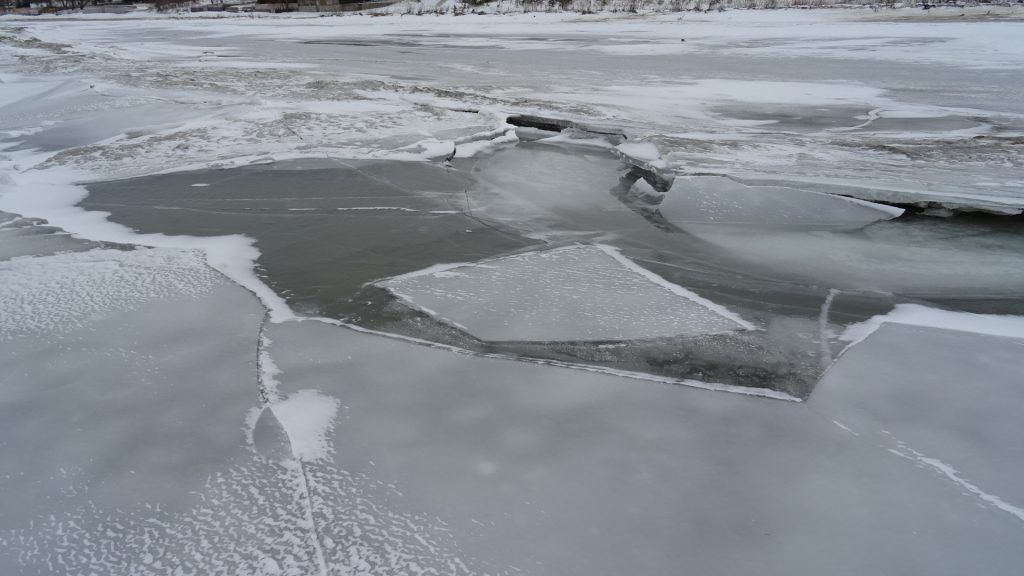 The picture below taken looking to the northeast while walking out on the ice looking over the ice berms.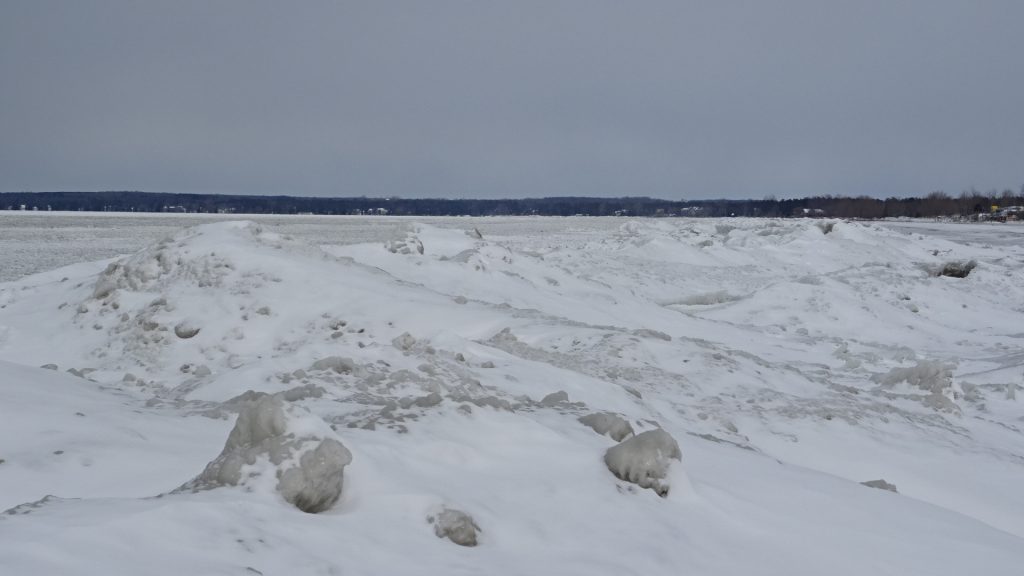 Even though the air is cold is still below freezing you can see the sun when it is out has a dramatic effect warming the sand. The dense snowmobile trails are still there, but the sand almost free of snow.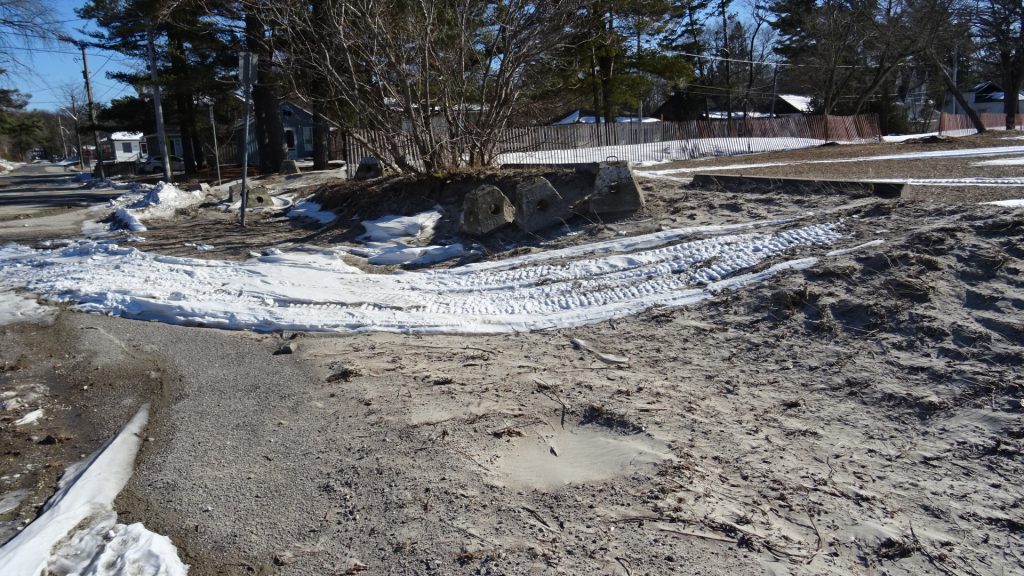 We had snow squalls most of the day Friday and Saturday with warmer temperatures.  I walked the whole distance on the ice again both days. What a difference a day makes from the bright sunny day Thursday.
The picture below taken March 18th looking west from out on the ice.  The ice berms visible to my right.